Paʻahana is the Hawaiian word for musical instrument. We will make the instruments necessary for the hula with our own hands.
Ipuhekeʻole
This type of ipu is often used for hand-held dancing. It is usually called ipuhekeole. Ipu generally refers to the gourd and may refer to the material itself, so we distinguish between ipuhekeole and ipuheke when used in instruments. kaula knits its own.
Ipuheke
There are two types with an ipu on the top and bottom, one for Hoʻopaʻa and one for ʻOlapa.
Sometimes we also make a more traditional type with two lower sections.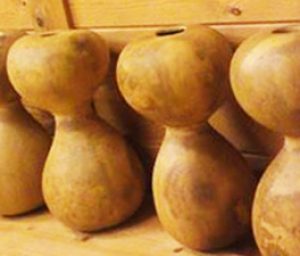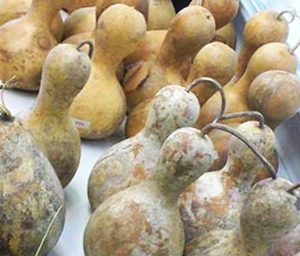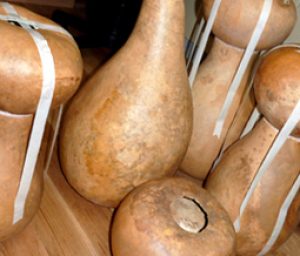 ʻUliʻuli
We make two types: a HULU type and a HALA type.
Kālaʻau
Tap the surface of the tree to peel the bark and make sticks.
Oeoe
ʻIliʻili
ʻOhe pū