ALOHA!
Welcome to
Kalāokumukahi's website!
Kalāokumukahi is a hālau (school in Hawaiian) where students learn the ancient culture, arts, and lifestyle of Hawaii, respect nature, and carry on the tradition. Everyone's relationship with the hula is unique. At this Hālau, you will learn Hula, a dance dedicated to the gods of nature that has lived in Hawaii since ancient times.
The hula refers to the oli ('oli = chanting), the dance (hula in the narrow sense), the lei, the costumes, and everything else related to the hula, all of which need to be fulfilled in their own way.
It is a dance dedicated to the ali'i (chiefs) and to the gods during ceremonies. The group that teaches the hula is called a halau (classroom). The original meaning of "halau" is a long, horizontal building or house for canoes. It is said that people sheltered from the wind and rain in the building and learned Hawaiian history and culture, including the hula, side by side in the building. They lived together as a performing group that respected discipline and commandments.
Our hālau is positioned as a place to learn about Hawaiian history, language, oli, lei, food, and a wide range of other hula-related knowledge.
Aloha mai kakou! (for Everyone)
Thank you for visiting our Hālau website. In this Hālau, we learn the Hawaiian language and the nature of Hawaii mainly through Hula (Hawaiian word for "dance"). While sharing time together, we go beyond the realm of learning to cultivate respect for nature, consideration for others, and a desire to help one another.
If you are interested in learning about Hawaii in an authentic way, or if you would like to feel the hula in an authentic way, we highly recommend that you get in touch with the hula. There are many people who would like to try hula but are not comfortable with the idea. So, we recommend that you first try the trial hula lessons offered at various hula schools. I am sure you will find a place that suits you.
If that place is here in Harlau, we will be very happy.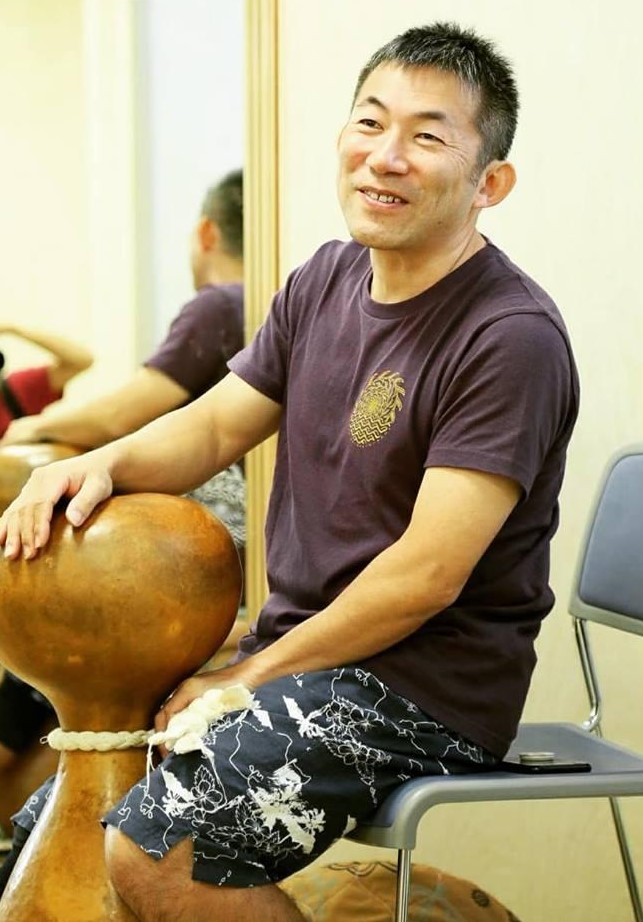 Beginners, first time to hula
interested in hula
The hula as you may imagine it is a dance beautifully danced to Hawaiian music. In hula, it is called 'Auana (modern hula).
In addition to auana, we also practice kahiko (classical hula). Basic steps are also practiced over time from the basics to learn the hula of the Hawaiian culture.
There are many harrahs to choose from, so it would be a good idea to visit a variety of harrahs and participate in a trial lesson to find the one that best suits your needs.
Everyone is a beginner at first. We provide careful lessons for both beginners and experienced students.
We invite you to visit our Harlau. Trial lessons for the purpose of admission are free of charge as many times as you like.
For experienced teachers, leaders, circle and hurrah organizers, and those who are struggling now.
If you are at a point in your hula life where you are stopping and thinking about it, please talk to your kumu or your teacher about how you are feeling. A harau is a family. Please talk about what you think until you are satisfied. Then, if you are considering a transfer, please think about how you would like to interact with the hula. If you are teaching a class, please consider what kind of hula you are looking for, what kind of hula you want to teach, and what direction you want to go in.
Everyone has their own way of facing the hula. You may want to wear a costume and just dance. Or you may just want to learn more about the hula.
If you are interested in learning more about Hawaiian culture, we invite you to visit our Halau.
Those who have their own hurrahs and circles are also welcome to participate.
Nippori Class
Friday 7pm
Saturday 10am
Shinjuku Class
Saturday 4pm
Remote Class
(Zoom Remote Only)
Thursday 7pm
Sunday Intensive Lesson (irregular)
7 hours
Sapporo
Osaka
Fukuoka
[instagram-feed feed="1"]